Lots of happy boys and girls today. Well done to all our Easter Raffle Winners!
Thank you to everyone who has supported our Lenten Fundraising Campaign this year, it is greatly appreciated.
Happy Easter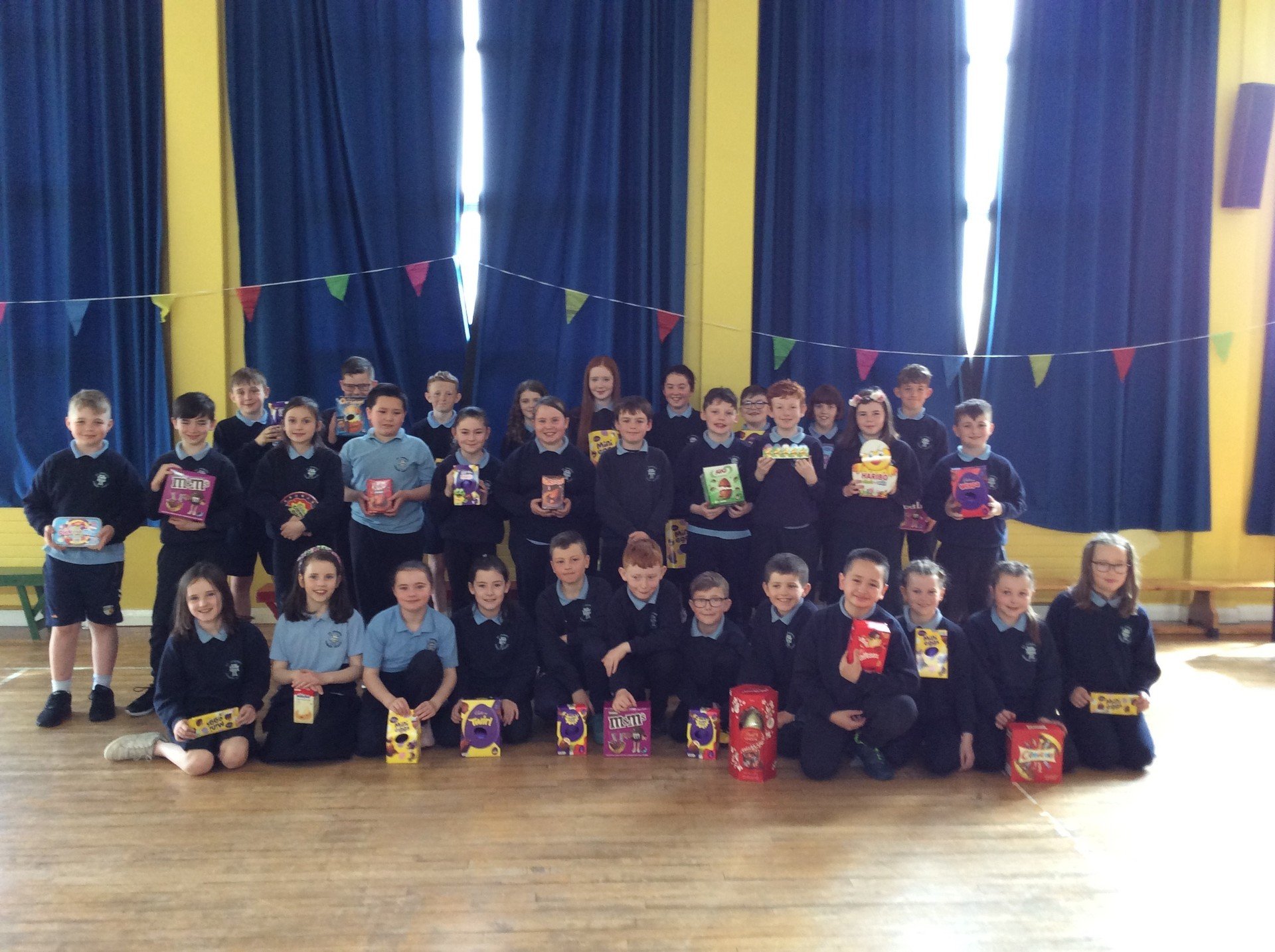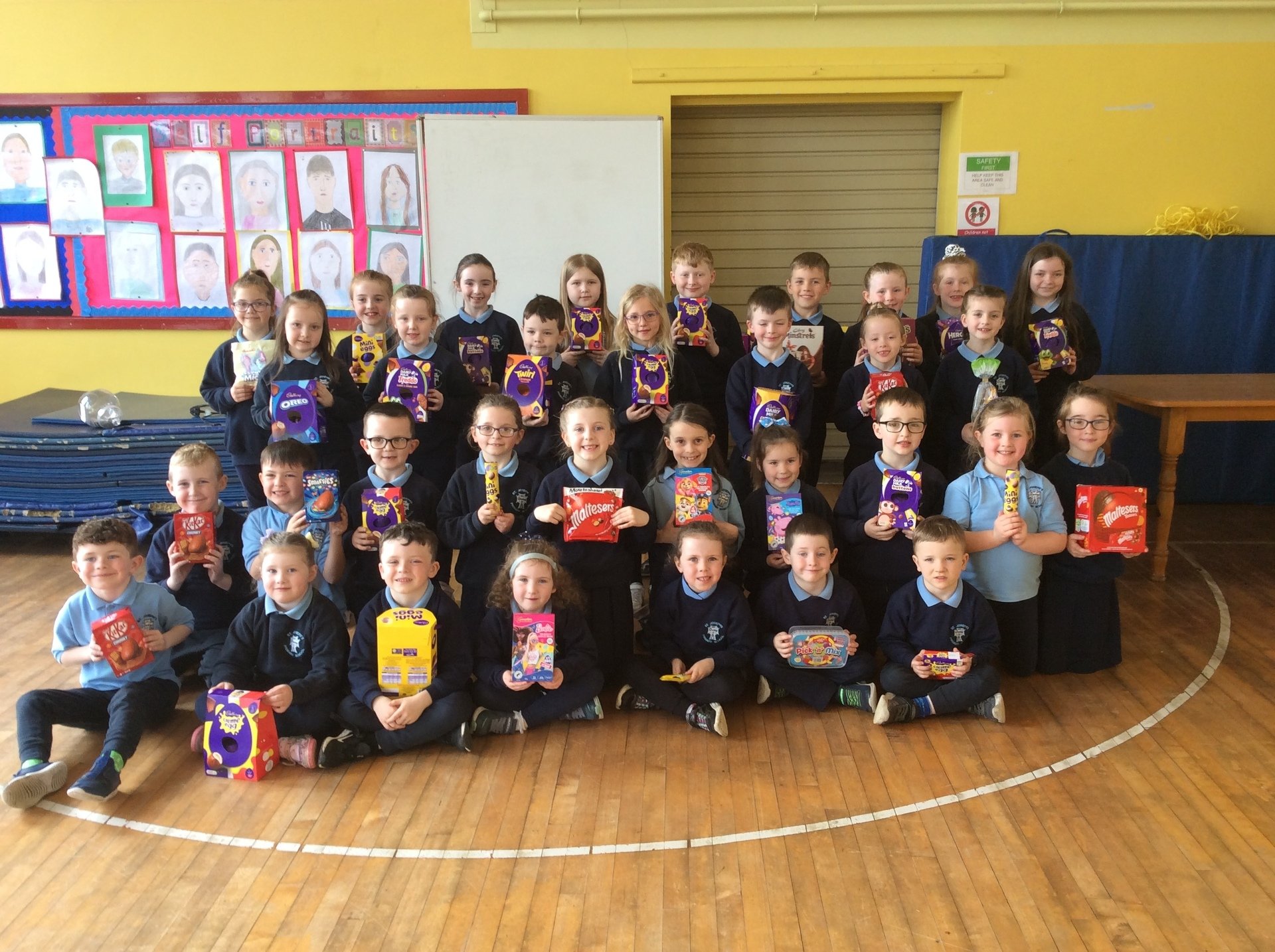 Primary 6 hosted a Bun Sale on Tuesday to raise funds for Trocaire. It was a huge success raising a total of £226. Thank you to everyone who donated buns and cakes.
Thank you to Pappy's Bakery who very generously donated buns towards our Primary 6 Bun Sale.
Table Tennis Championship
Our table tennis team won the Ballymoney Table Tennis Championship, a credit to yourselves and our school. Well Done we are very proud of you!
Congratulations to Claudia and Caden who were awarded Players of the Competition ⭐️
Team members Roan, Claudia, Cliodhna and Caden pictured with Adam Faulkner, U19 Ulster and Ireland Squad.