The Primary Three and Four children received certificates after their joint pre-sacrament ceremony, in preparation for the Sacraments of Reconciliation and First Holy Communion.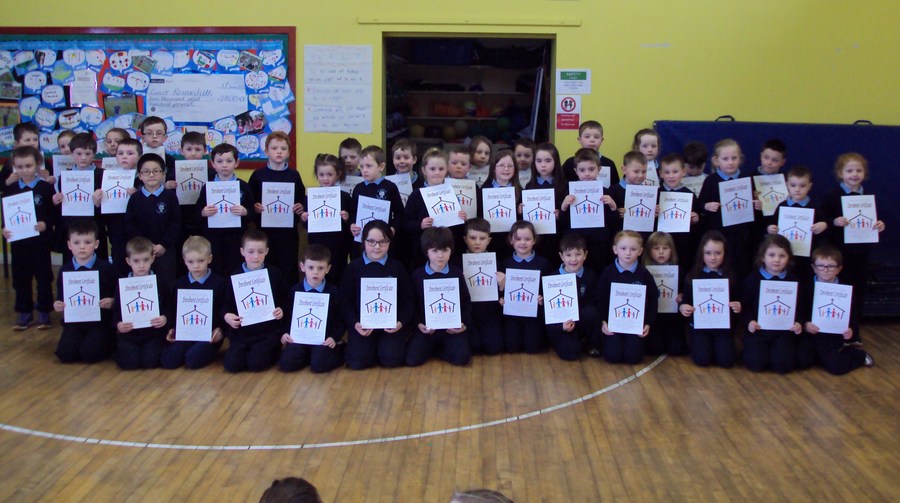 ST. BRIGID'S DAY
A big thank you to Vincent, Kathleen, Ann and Marie for taking the time to help Primary Six and Primary Seven children make St. Brigid's Crosses.
NO SMOKING DAY 9TH MARCH
We would like to thank Hannah and Emma from Kenndey's Chemist who gave a very interesting presentation to P6/7 about the dangers of smoking.
INTERNET SAFETY WORKSHOP
Social Networking sites have become a huge favourite with children allowing them to stay in touch with friends and share photos and videos. Helen Dixon facilitated a very productive workshop to our P6 and P7s which will help to make the children's experience online both safe and fun. Thank you Helen for taking the time to help the children be more aware of their Safety Online.
CHRISTMAS STORY BOX
The Arty-Fact Theatre Company presented a drama production "A Christmas Story Box" for all the children on Monday 14th December. The children were thoroughly entertained and some even got the opportunity to take part.
FOREST TRIP
Primary One enjoy a great day out at Portglenone Forest learning all about their environment.
St. Patrick's Day Celebrations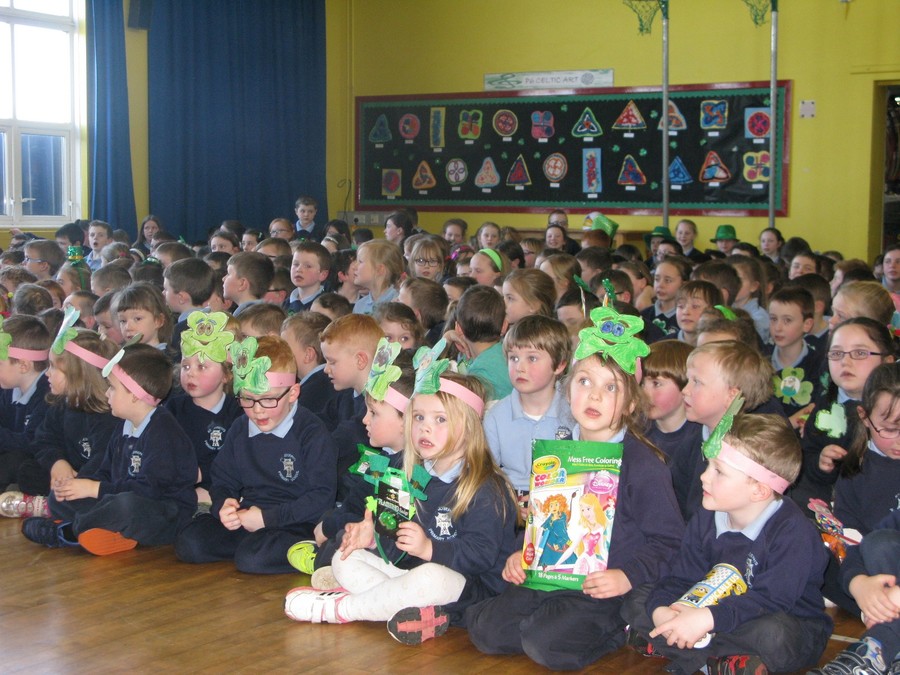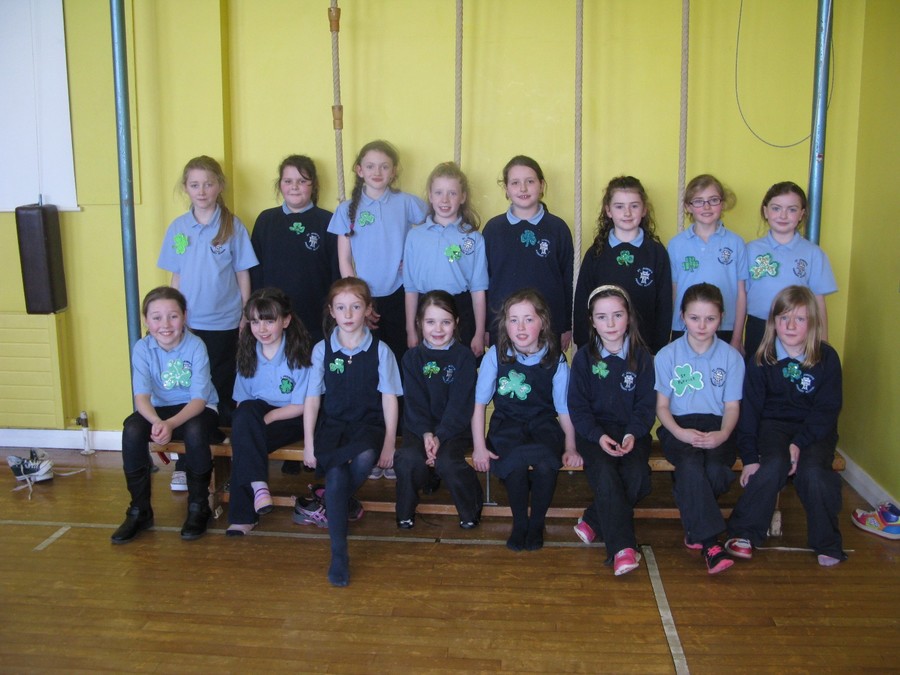 As part of our celebrations Primary Five Girls performed a reel taught by Miss Mc Neill during their After Schools Club
BOOK AND BEAR NIGHT
Foundation Stage children really enjoyed their Bedtime Book and bear night on Tuesday 10th of February. There was much excitement in the three classrooms as they listened to stories and had a special supper ... and all in their PJs. A night to remember!
SCHOOL COUNCIL ELECTIONS
St Joseph's Primary School Dunloy has added a professional element to the recent very successful school council election. Four candidates from each class P4-P7 stood for election and Mrs Rae Kirk, Area Electoral Officer for North Antrim & Mid Ulster attended the results declaration to make the official announcements. Mrs Kirk also rubber stamped the election process and congratulated all the candidates on the success of the event. As head of the local election office, she also provided the school with an authentic polling booth and an official ballot box to help proceedings run on guidelines closely resembling those of a local or national election.
BIG IF CAMPAIGN
The whole school enjoyed creating the word 'IF' in support of the 'Enough Food For everyone Campaign', ahead of the G8 leaders meeting in N.Ireland. The children have enjoyed researching the campaign and have created posters in support of this cause.