Dear Parents,
We are delighted to be able to announce the grand total of the Christmas Fair after all costs have been deducted.
£6318.99
This is an amazing amount of money and will be put to very good use in the New Year!!!
The whole school community should be very proud of this achievement and the overall success of Sunday.
The fair was not only an effective fundraising event but also a fun, festive day where children, parents and staff collectively celebrated being part of the St. Joseph's community. We would like to thank you all, for supporting the school so generously and for braving the elements to attend the fair on Sunday.
A big thank you must go to the hard working PTA for ambitiously organising such an event. There were many hours of work, behind the scenes, from the PTA members and school staff to make the fair run so smoothly.
The school community would like to thank our many sponsors, who so generously provided donations and prizes for our grand draw and we would like also to congratulate all the lucky winners.
The biggest winners of all on Sunday were the children who attend St. Joseph's. Their experiences and opportunities will definitely be enriched due to the hard work of the PTA and staff coupled with the significant support of the whole school community.
Well done and thank you, everyone!!
Damian Mc Guckian
Principal
YOUNG ENTREPRENEURS FROM PRIMARY SEVEN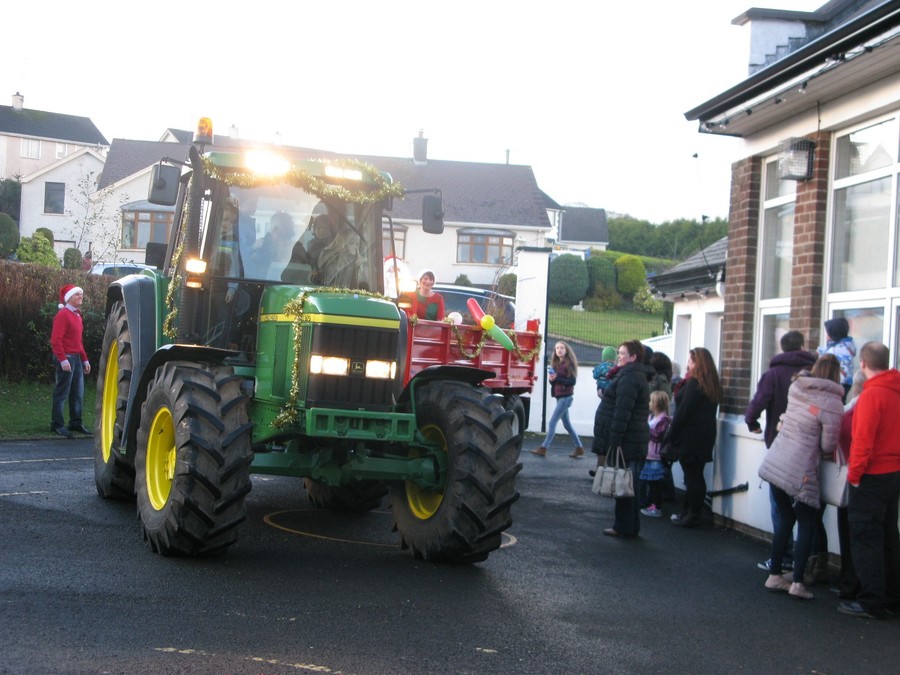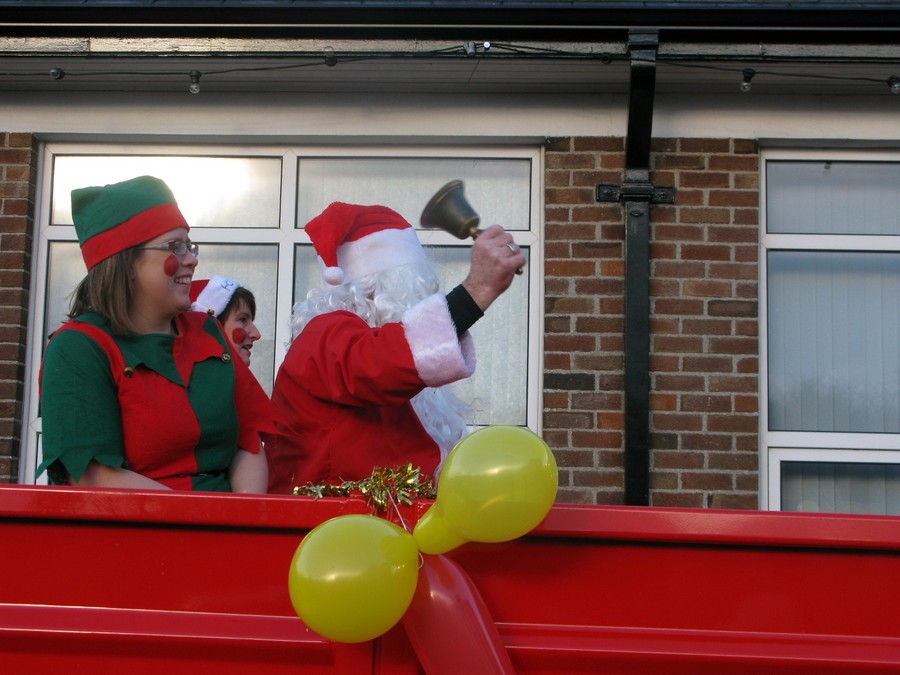 FIRST VISITORS TO SEE SANTA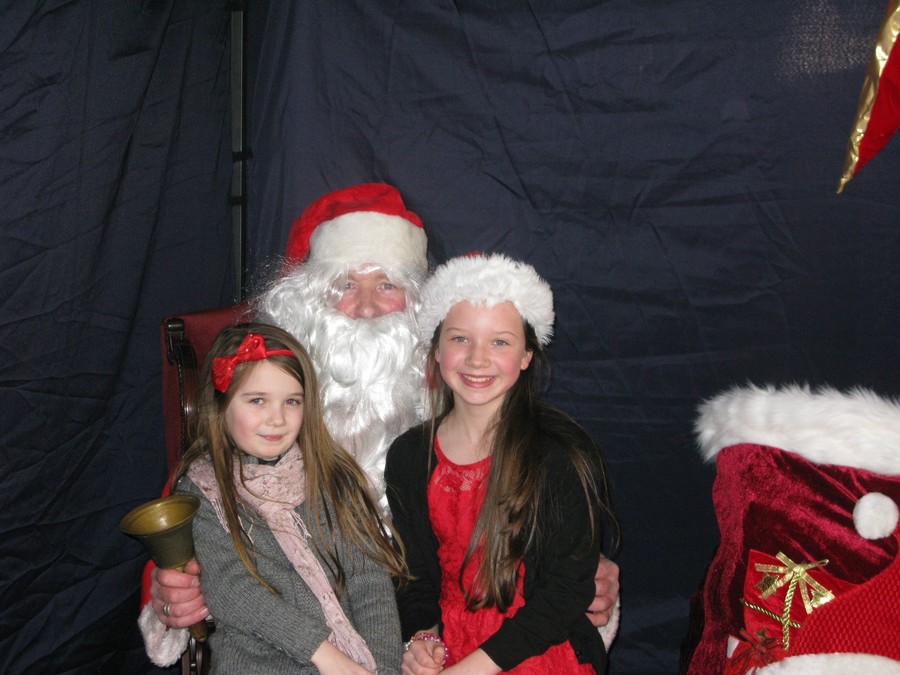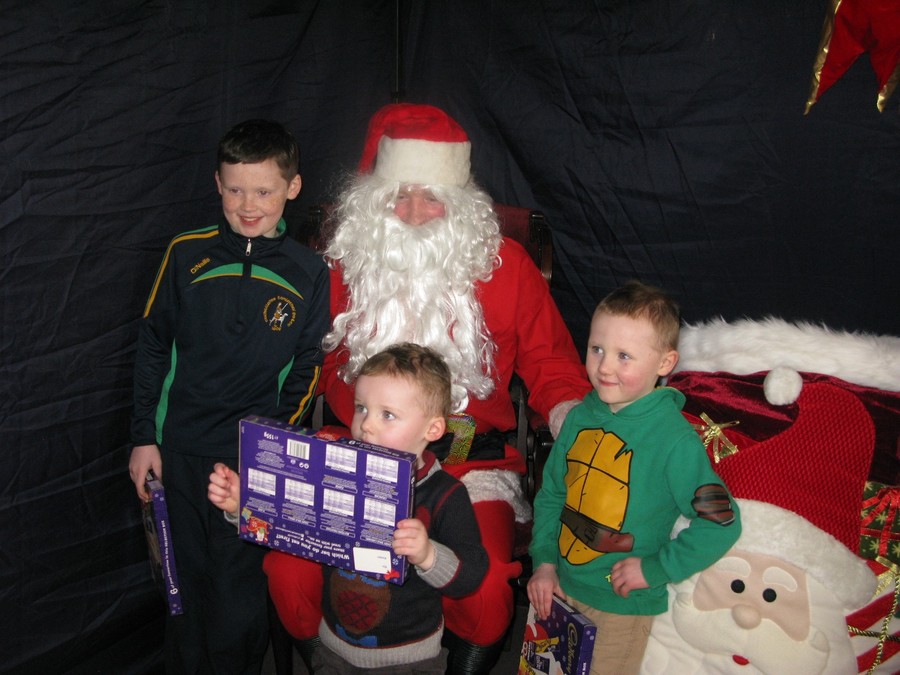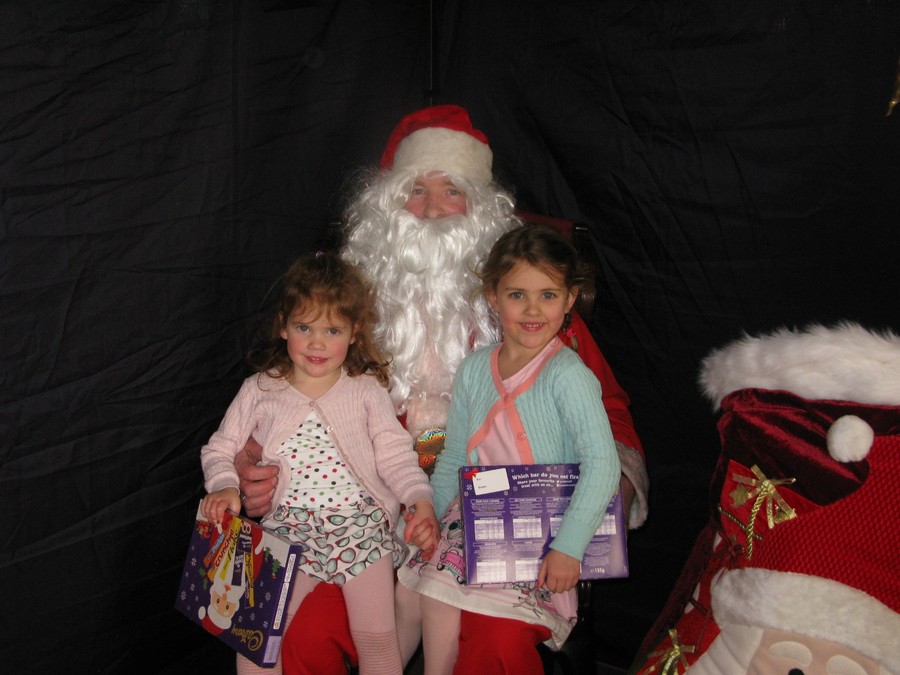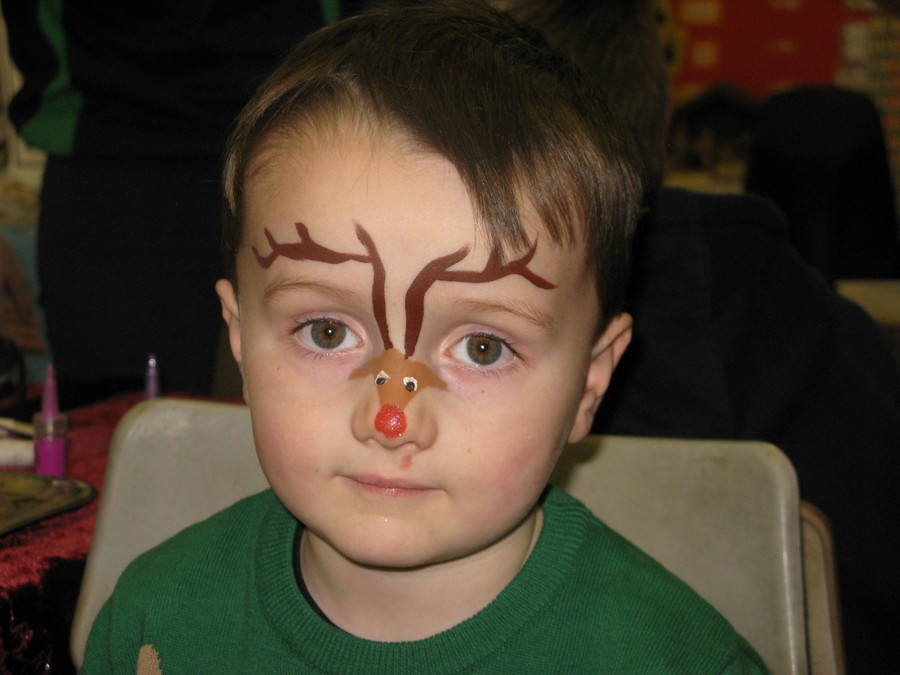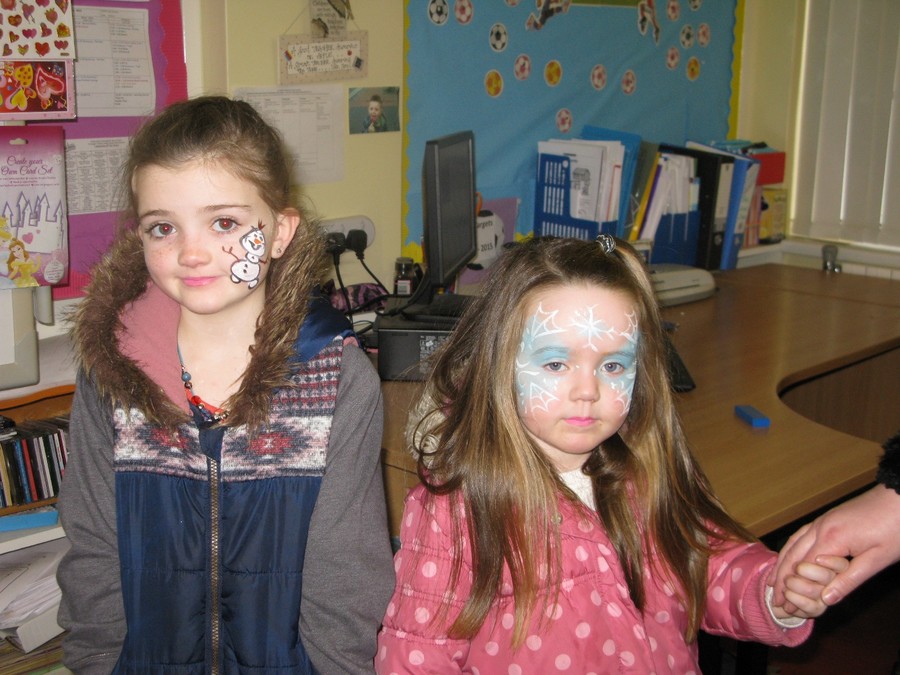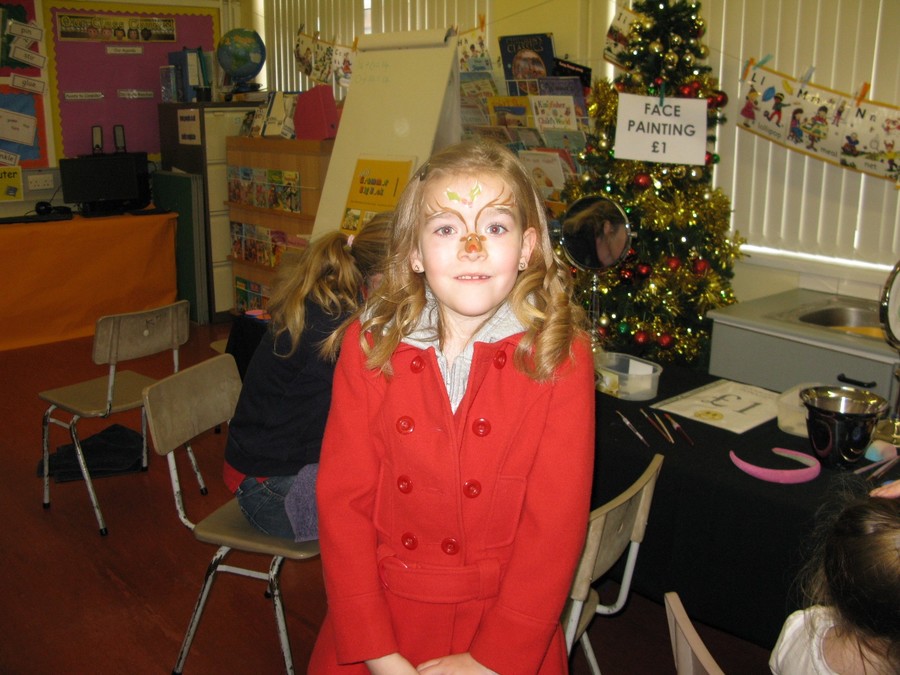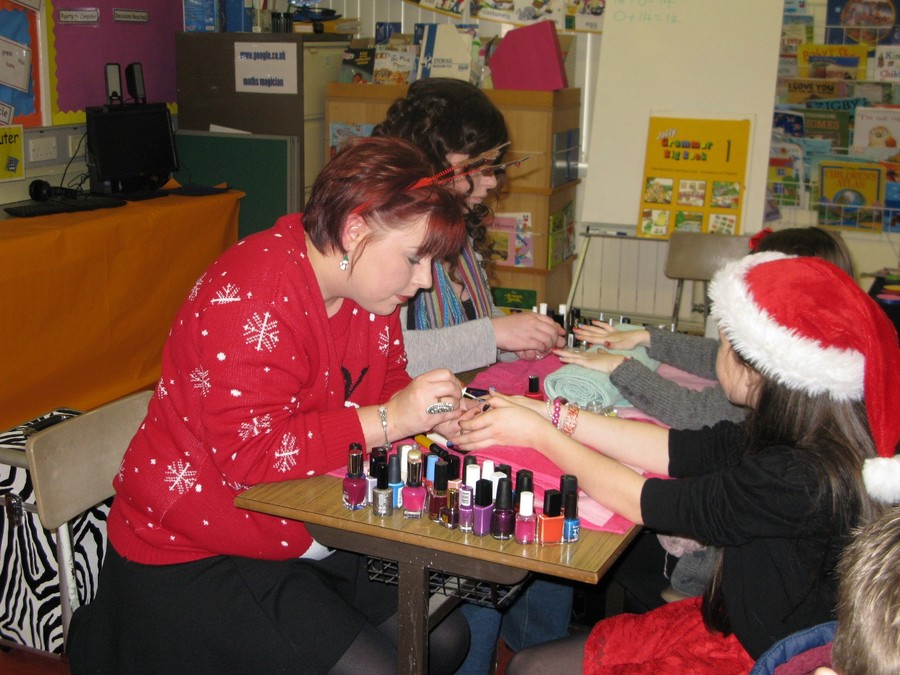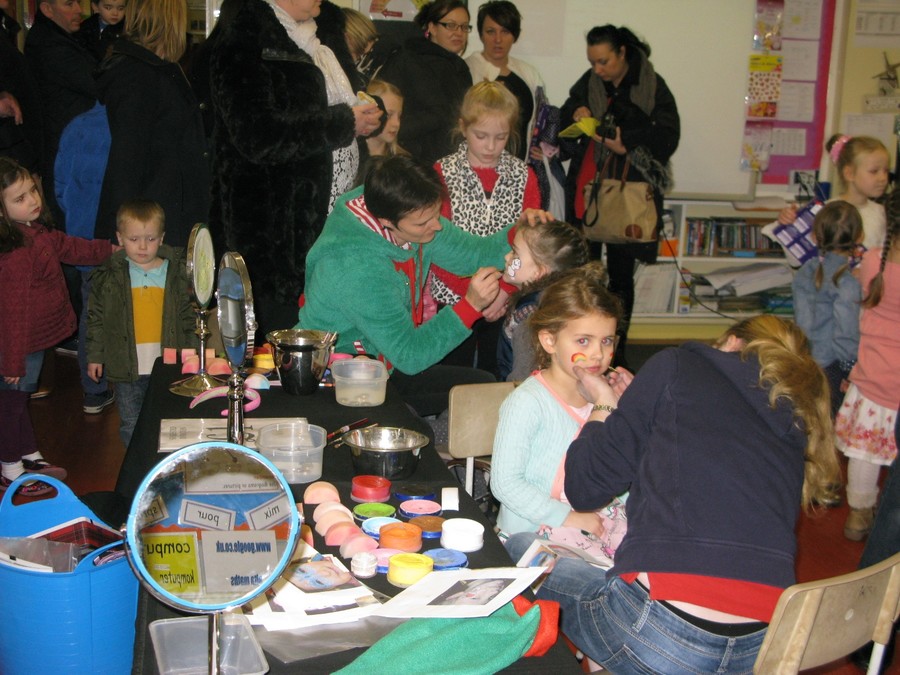 ENTERTAINMENT PROVIDED BY MEMBERS OF THE COMHALTAS AND SOME PRIMARY SEVEN PUPILS