MANGA HIGH CHALLENGE (2017)
Congratulations to Ellie who received a medal in recognition of achieving a high score during the Manga High Challenge which took place during Maths Week. Well done Ellie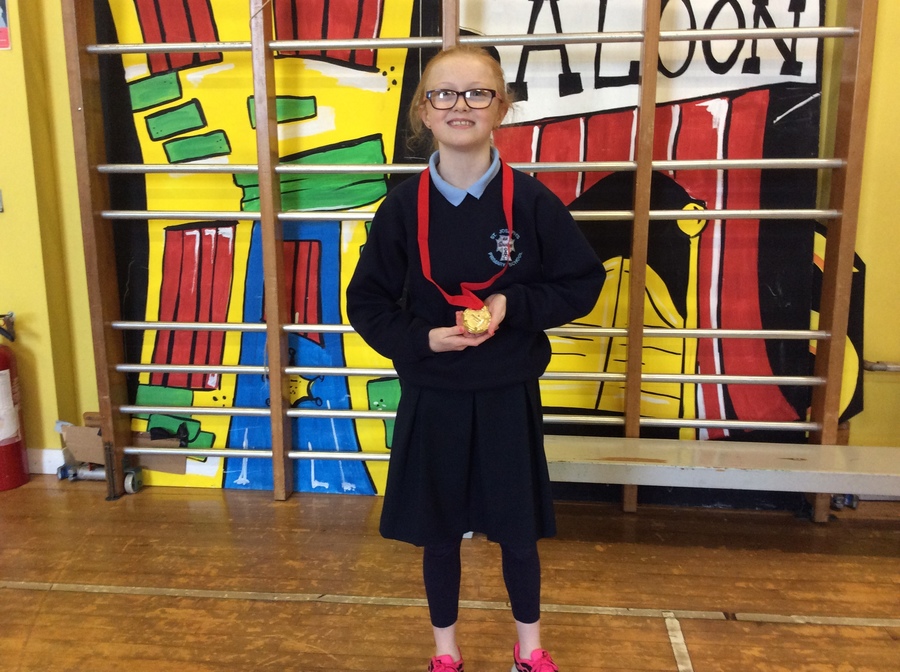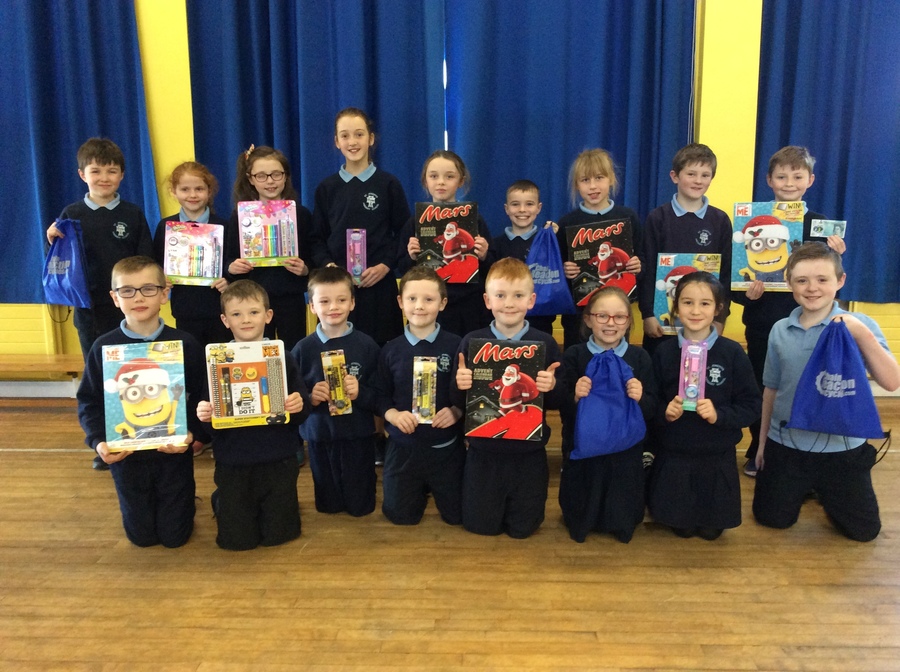 My First Stories

Congratulations to all the Year 4 and Year 5 children whose stories were published in The First Story Anthologies. A special mention to John whose story was selected by Young Writers as the best one of the entire collection. Well done John! The book is available to view in our school library.
PRIZEGIVING 16th JUNE 2016
ACCELERATED READING
Congratulations to everyone who won a prize in our AR Quiz and to the P.7 class who achieved the highest word count score.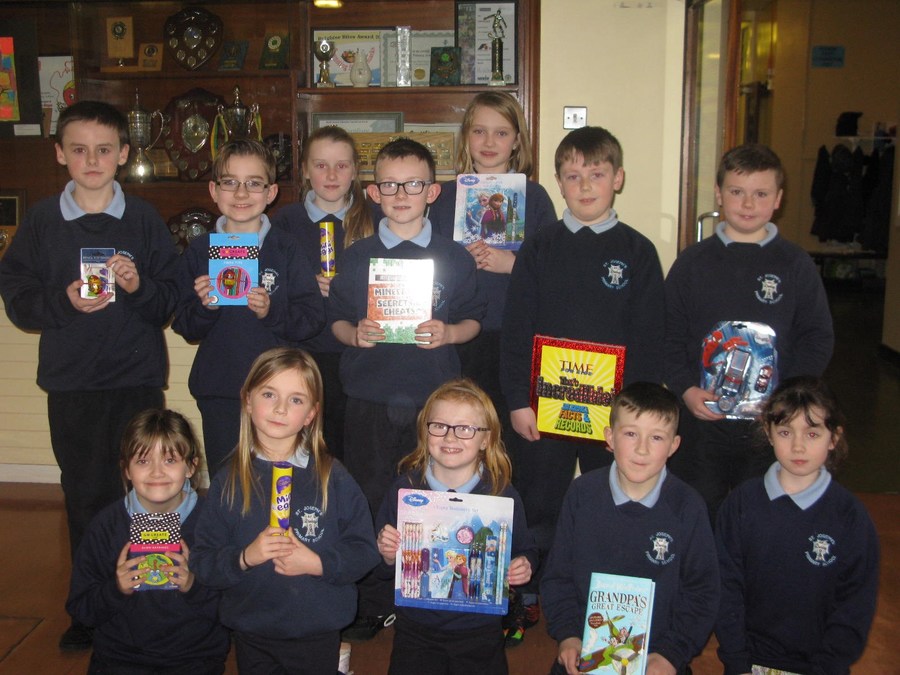 During Maths Week these children achieved the highest scores in Manga High. Well done!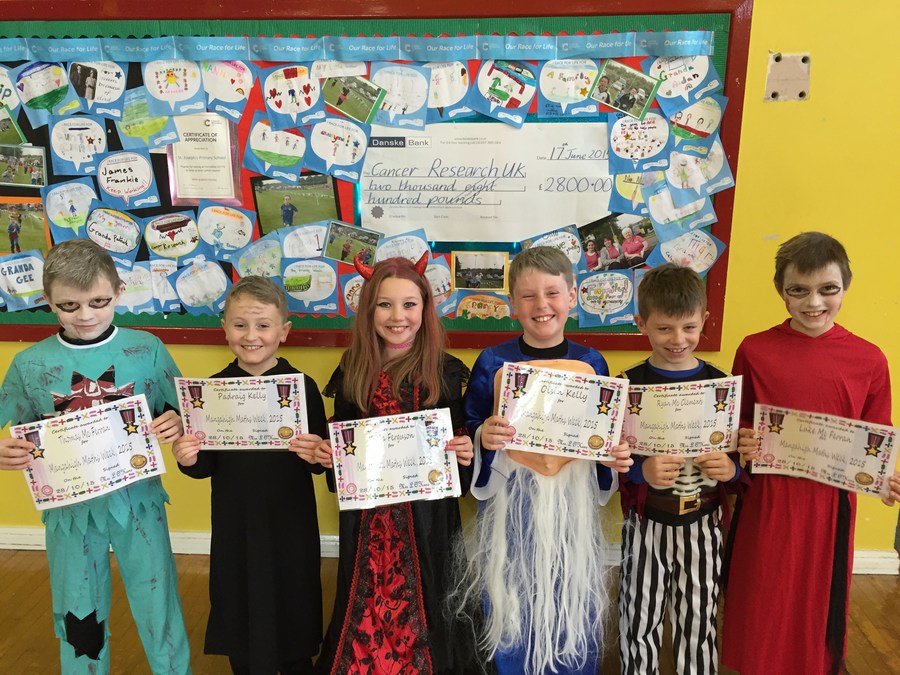 Congratulations to the two boys who received medals from Manga High in recognition of their high scores.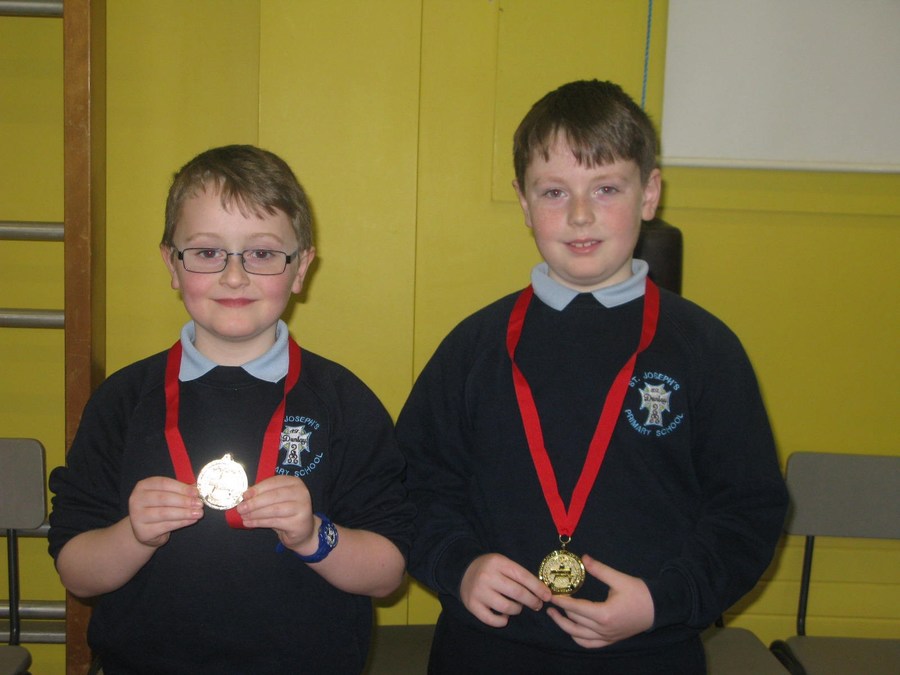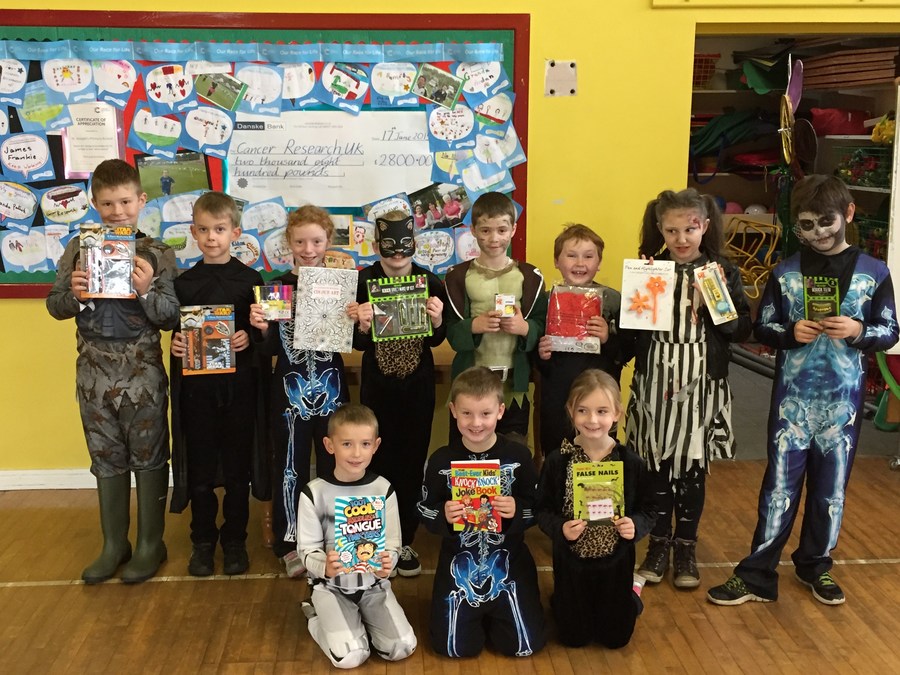 Congratulations to the children who received prizes from our Accelerated Reading Raffle.
In November 2014 pupils in P3/4 and P4/5 took part in the celebration of the UNCRC's 25th birthday.
As part of that celebration, pupils were asked to write to their government highlighting the UNCRC and its importance in the lives of children... and law makers.
Recently the children have had a reply from the Office of First Minister and Deputy First Minister. Read their official reply below.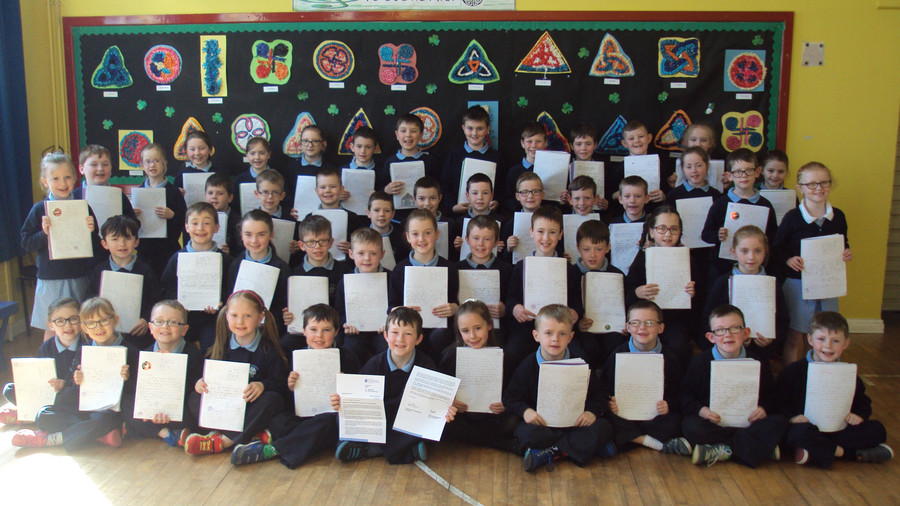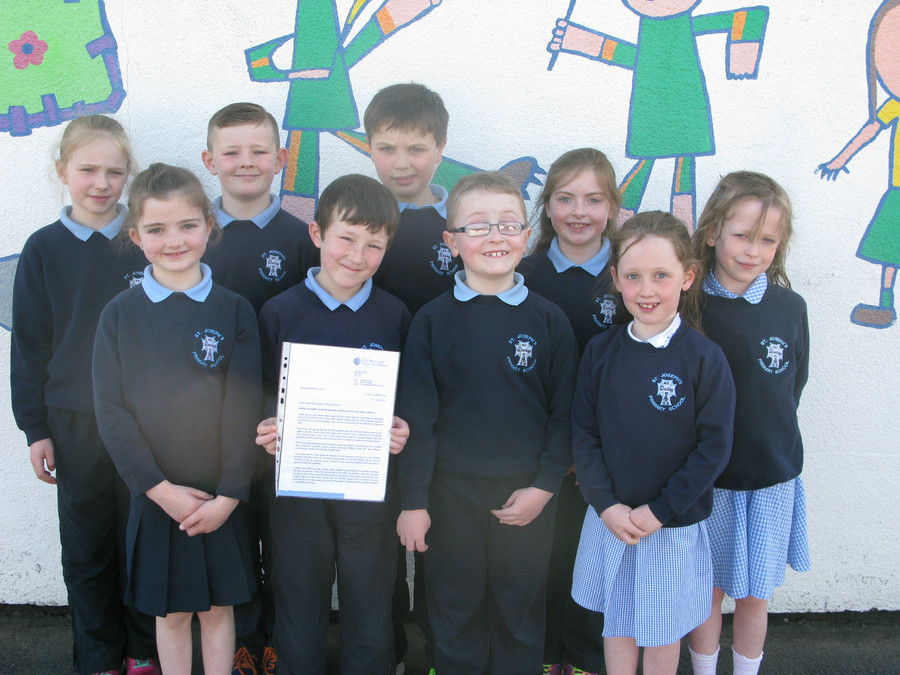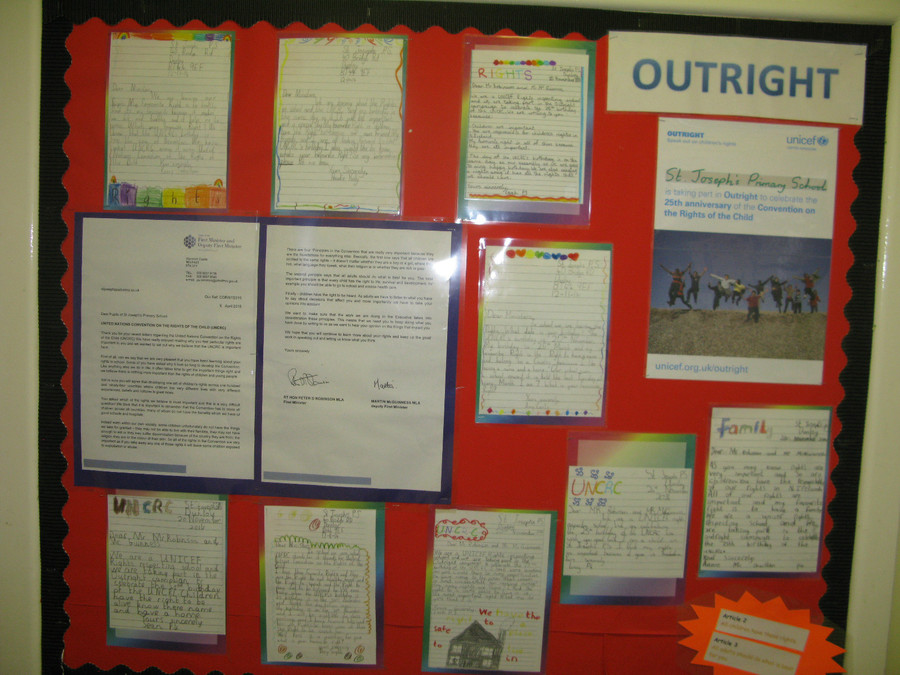 WINNERS OF THE ROAD SAFETY COMPETITION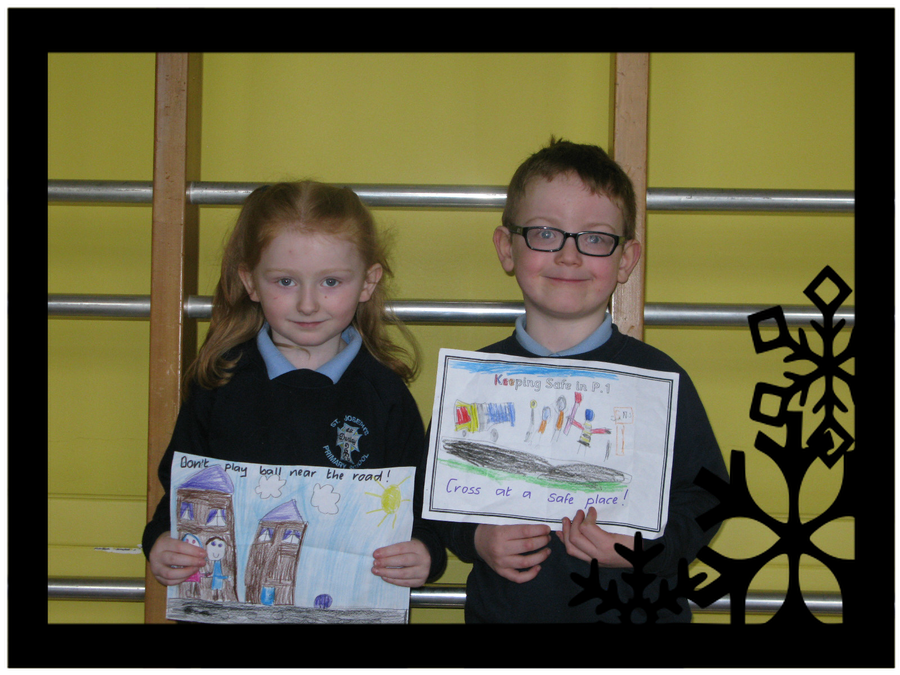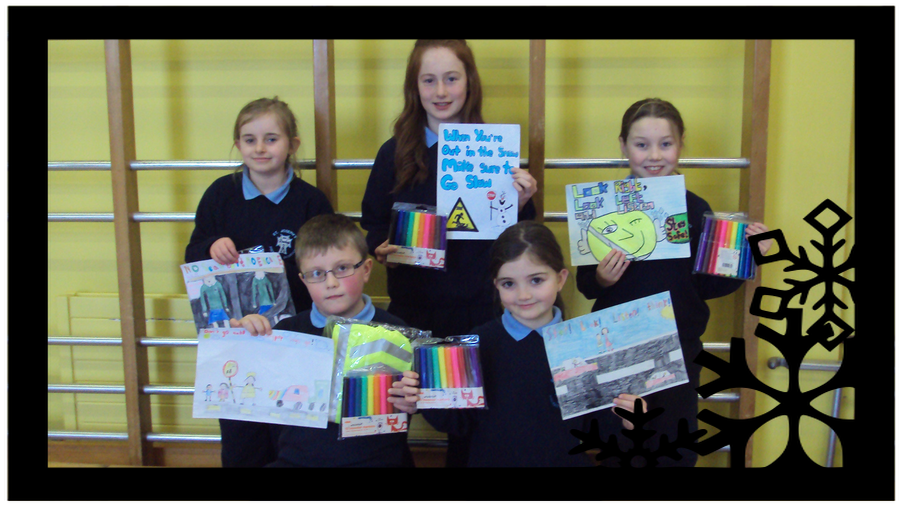 CHRISTMAS WRITING COMPETITION
Well done to all our young writers who entered our recent story writing competition, 'A Christmas Wish.' We had a very hard job picking only three winners from each year as the standard of writing was superb. Congratulations to the overall winners for each year group who are pictured below.
WINNERS OF CREDIT UNION ART COMPETITION